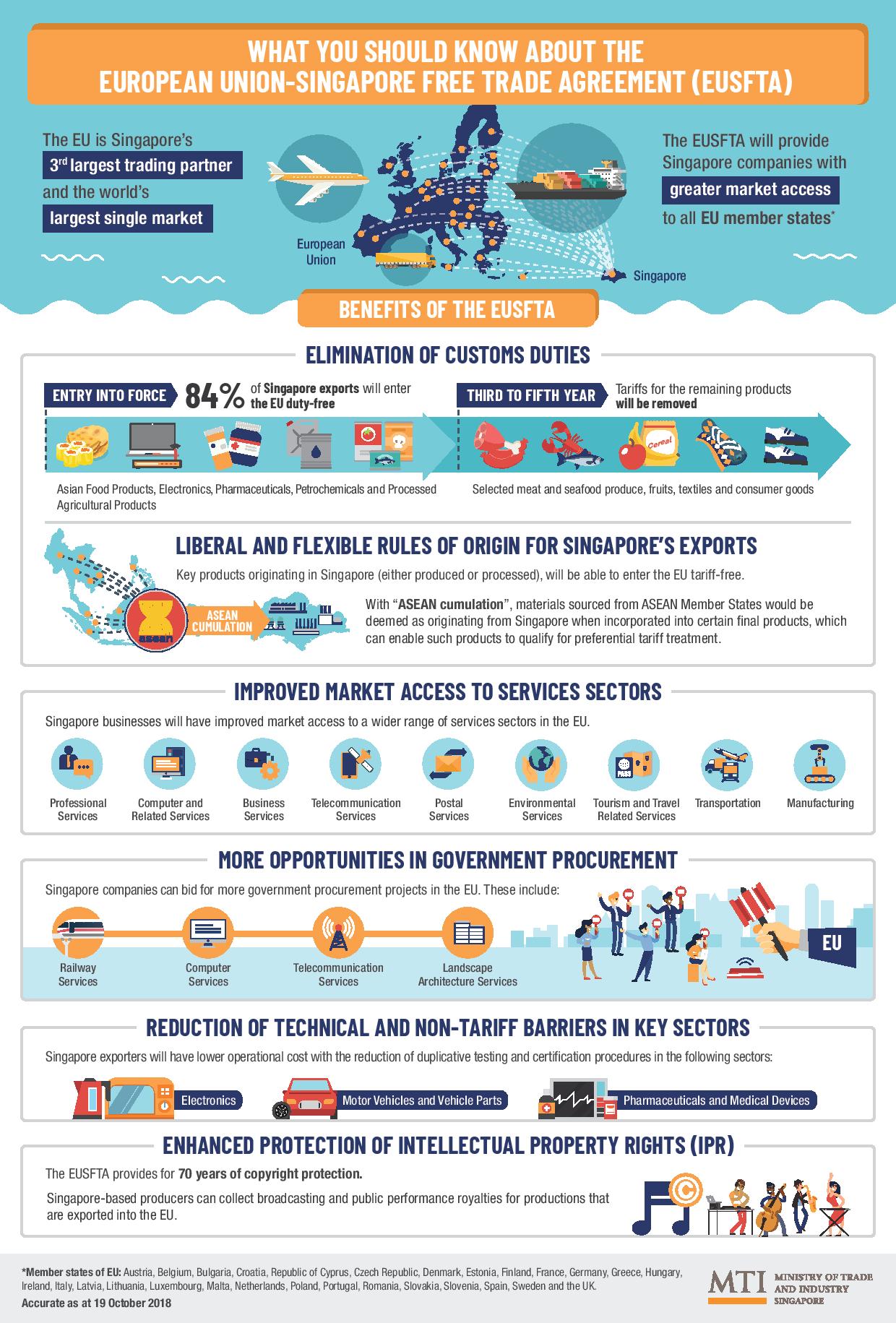 While the spectre of Brexit negotiations loom over Britain's economy, the ratification of the European Union-Singapore Free Trade Agreement, also known as the EUSFTA, has proven to be a landmark success to both markets even before reaching 100% duty-free imports. But what other benefits are there in store for businesses and consumers in Singapore? Let's take a look at some of the fundamentals of how Singapore Free Trade Agreements will benefit everyone involved.
What is a Free Trade Agreement (FTA)?
Singapore FTA is basically an agreement between countries to remove duty taxes from products, whether they're imports or exports. This agreement will reduce the overall cost of goods, like food and electronics, when it reaches consumers. It also ensures that countries within this agreement prioritise and protect businesses involved in this trade while strengthening geopolitical connections.
Who benefits from EUSFTA?
Basically, everyone.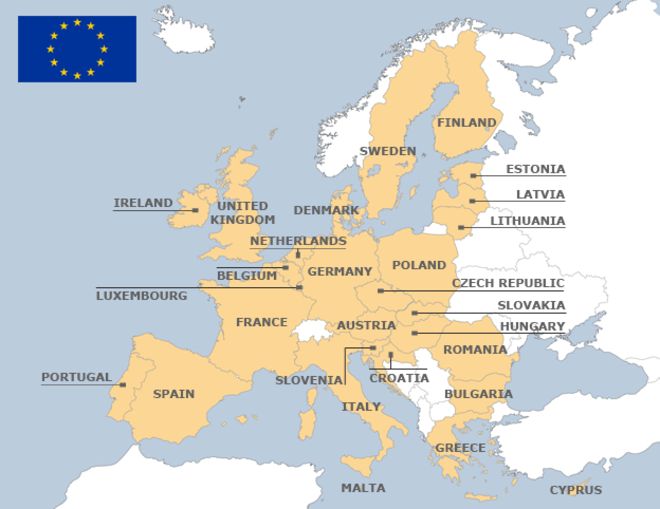 Small to Medium Enterprise (SMEs) benefits the most in the EUSFTA. You'll be receiving significant benefits from the reduction of tariff and non-tariff barriers. So if you're exporting pharmaceutical and medical devices, electronics and motor vehicle parts, these reductions will lead to an easier access to EU market and higher profit margin.
Furthermore, SMEs have the opportunity to work with countries like Germany, which are renowned companies like Volkswagen, Audi and Porsche. Spain, surprisingly enough, exports enough tomatoes and citrus that it amounts to just under $5 billion. While Switzerland is not a member of the EU, it has an FTA with them and it hosts two leading companies for pharmacy that generates about $30 billion in gross added value each year!
---
Are you an EU citizen planning to expand into Singapore? 
Reach out to us for a consultation on how to strategise your business expansion in the most seamless and cost-effective way.
---
Other benefits to the EUSFTA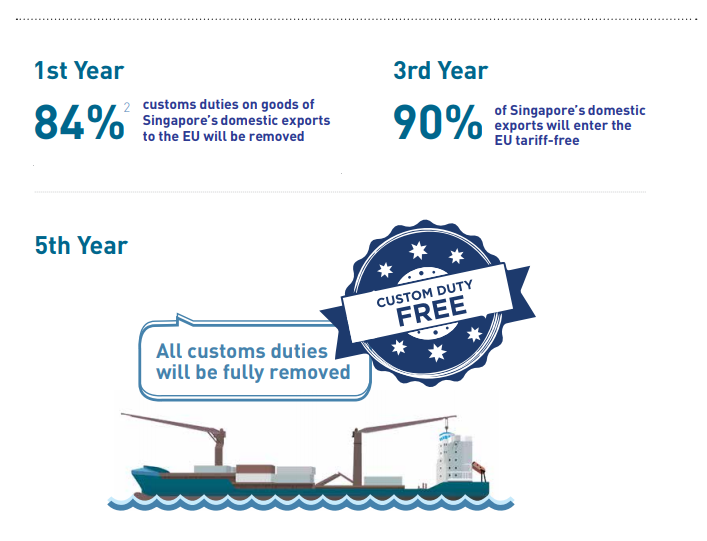 To ensure fair competition amongst other prospective companies in the European Union and other countries with similar FTAs, the EUSFTA protects and prioritises Singaporean companies to be on par with countries that are in the EU and countries with FTAs. This elevated access for Singaporean businesses benefits everyone.
Furthermore, this agreement allows countries in the ASEAN region to import and export to the EU through Singapore. This further solidifies Singapore's position as one of the best centralised hub for trading.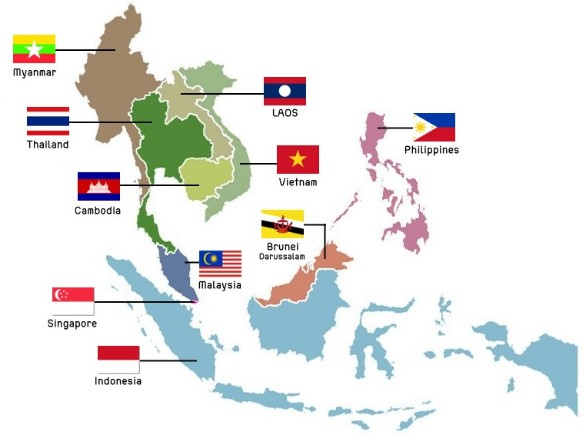 So if you're ever considering working in shifting your office to Singapore because you want more access to the plethora of European market access, reach out to us and have a chat! We'll see what we can do together to bring your business to the next level!