The Ministry of Manpower (MOM) has recently disclosed new implementations in the foreign worker policies that will take effect in September.
Foreign workers who are in the services and manufacturing sectors no longer need to provide S passes, instead, they can use work permits. Some of the reasons for this is to increase and balance diversity in the unskilled labour force, as well as to provide an opportunity for expats to be employed in Singapore.
In fact, a few of the industries that have shifted to accepting work permit holders from China and Malaysia include restaurants and other businesses in the service sector. Adding to that, policies are also expected to continually change over time with more occupations to include in the list. 
The bigger picture…
The adjustments on the work permit will allow firms to set a higher quality benchmark for S Pass workers who are classified for far more professional, technical, and specialised roles. Their minimum qualifying salary will increase from $2,500 to $3,000, while S Pass workers who are in the financial services sector will need a minimum qualifying salary of $3,500.
As for the Employment Pass or EP holders, the introduced minimum qualifying salary will be adjusted and refined from time to time as well. This is to determine and to ensure the quality of EP holders that is comparable to the top one-third of the local PMET (professional, managerial, executive, and technical jobs) workforce as assessed from the amount the employers are prepared and most capable to compensate.
For EP holders, the minimum qualifying salary is expected to rise from $4,500 to $5,000; whilst for workers in the financial services sector would increase from $5,000 to $5,500.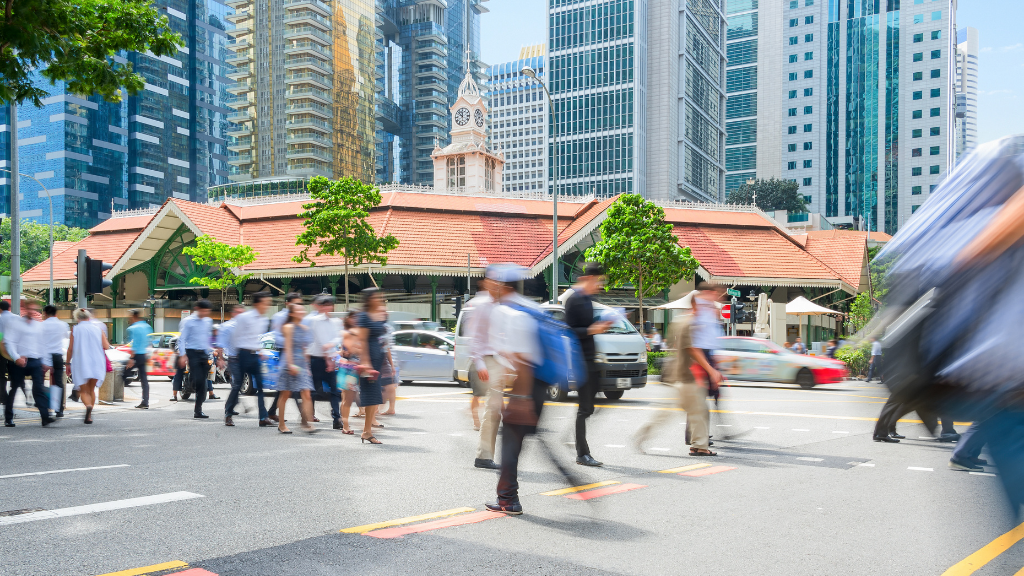 What it means for employers
MOM's plan to increase the minimum salary for EP holders and S pass holders is meant to help tighten and raise the bar for the recruitment of foreign employees. It is also for companies to ensure that only eligible foreign talents will be given a chance to fill the skills gaps in Singapore.
To help firm leaders transition under new foreign workforce policies, the Manpower for Strategic Economic Priorities (M-SEP) scheme will be implemented too. In a nutshell, the scheme is to provide flexibility to local firms in terms of hiring S Pass and work permit holders beyond the dependency ratio ceilings. This will be limited to a three-year period, however, it is believed to be sufficient to make proper adjustments.
Notably, the M-SEP scheme mainly supports the growth of local firms that contribute to economic priorities and commit to local workforce development. Hence, in tandem with this, MOM has raised the eligibility standards for interested companies based on the Ministry and Trade Industry (MTI), as well as the participating economic agencies' criteria. 
Expectedly, MOM will elaborate further details on the foreign worker policy changes in the future. You can also find more information on the latest foreign talent policies in Singapore through Transform Borders. Click here to book a free consultation with us.
Conclusion
The new work pass framework will be established in order to uplift lower-wage foreign workers and create equal job opportunities for the locals. Furthermore, it can help employers in small and medium enterprises to flexibly hire and retain workers.
At present, there are already a few businesses that accept and welcome foreign applicants with work permits, while MOM remains hopeful that the government will also push efforts to add more service-oriented occupations to the list.
It has been emphasised that we must continue to stay open to a diverse pool of skills and manpower as this can be an advantage to international relations and competition; not to mention, it can also pave the way to creating more jobs and careers for Singaporeans.
Lastly, the increase in the minimum qualifying salaries for Employment and S Passes lies on the greater part of the framework. The foreign worker policies will continually be reviewed and adjusted with the aims of attaining high-quality employees and setting a competitive edge to economic growth. It will also aid in increasing certainty and transparency among local businesses.
If you have any immigration-related questions, feel free to send your questions, comments, or requests to us by sending us an email. Stay tuned for more updates from our team at Transform Borders!